Messi and Ronaldo, who is stronger? Over the past ten years, this issue has defined the world of football and has sparked debate among countless fans.
梅西和罗纳尔多,谁更强?在过去的十年中,这个问题定义了足球的世界,并引发了无数球迷的争论。
In the age of social media, you cannot admire these two players at the same time, you must choose one of them. And your choice can reflect the way you look at the football game. As Figo said, this is a matter of taste: "It's like choosing between white truffle or caviar."
在社交媒体时代,您不能同时欣赏这两个玩家,您必须选择其中一个。您的选择可以反映您看足球比赛的方式。正如Figo所说,这是一个品味问题:"就像在白松露或鱼子酱之间选择。"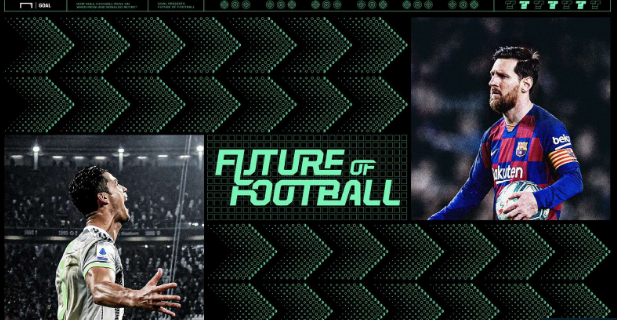 In any case, Messi and Cristiano Ronaldo have entered the ranks of the greatest players of all time, and are widely regarded as the "extreme double pride" in football. After all, they have represented Barcelona and Real Madrid in the Spanish national derby for 9 consecutive years, and they have made continuous progress under the promotion of each other.
无论如何,梅西和克里斯蒂亚诺·罗纳尔多都进入了有史以来最伟大的球员行列,并被公认为足球界的"极端双重骄傲"。毕竟,他们已经连续9年代表巴塞罗那和皇家马德里参加西班牙国家德比大赛,并且在彼此的促进下不断取得进步。
Messi said in an interview with DAZN: "This kind of confrontation will last forever. It is not easy to maintain the highest level for such a long time, especially considering that Barcelona and Real Madrid where we play are the best clubs in the world. Players are very demanding. People will always remember our fierce competition for so many years. I think whether you are a Real Madrid or Barcelona fan, as long as you like football, you will appreciate the competition between us."
梅西在接受DAZN采访时说:"这种对抗将永远持续下去。要维持如此长时间的最高水平并不容易,尤其是考虑到我们所效力的巴塞罗那和皇马是世界上最好的俱乐部。球员要求很高。人们将永远记住我们这么多年的激烈比赛。我认为,无论您是皇马还是巴塞罗那球迷,只要您喜欢足球,您都将欣赏我们之间的竞争。"
The competition between Messi and Ronaldo has not ended. Although they are both over thirty, the competitive state has not shown any signs of significant decline. Therefore, many fans are still keen to start a heated debate around which of them is stronger.
梅西和罗纳尔多之间的竞争还没有结束。尽管它们都超过了30岁,但竞争状态并未显示出任何明显下降的迹象。因此,许多歌迷仍然热衷于就其中哪个更强而展开激烈的辩论。
An interesting question is: what will happen in football when Messi and Ronaldo retire? As the two greatest protagonists leave the stage, will the audience also leave?
一个有趣的问题是:梅西和罗纳尔多退休后足球会发生什么?当两位最伟大的主角离开舞台时,观众也会离开吗?
"I don't want to express a pessimistic attitude." Said Saviola, who has played for Barcelona and Real Madrid in his career. "But after Ronaldo and Messi retired, it is difficult for any other player to reach their level. Especially Messi. , I think he did some "non-human" things. It's hard for you to play, score goals and win championship trophies like him."
"我不想表达悲观的态度。"萨维奥拉说亚搏手机版,他在职业生涯中曾为巴塞罗那和皇家马德里效力。 "但是在罗纳尔多和梅西退役后,其他任何球员都很难达到他们的水平。尤其是梅西。我认为他做了一些"非人类"的事情。你很难打球,进球和赢得冠军奖亚搏手机版杯他。"
"But in the past many years, Messi and Ronaldo have always been the best players and won a total of 11 Golden Globe Awards."
"但是在过去的很多年里,梅西和罗纳尔多一直是最好的球员,总共获得了11项金球奖。"
This is precisely what makes Messi and Ronaldo extraordinary: they can maintain their competitive form for ten years.
这正是使梅西和罗纳尔多与众不同的原因:他们可以保持十年的竞争状态。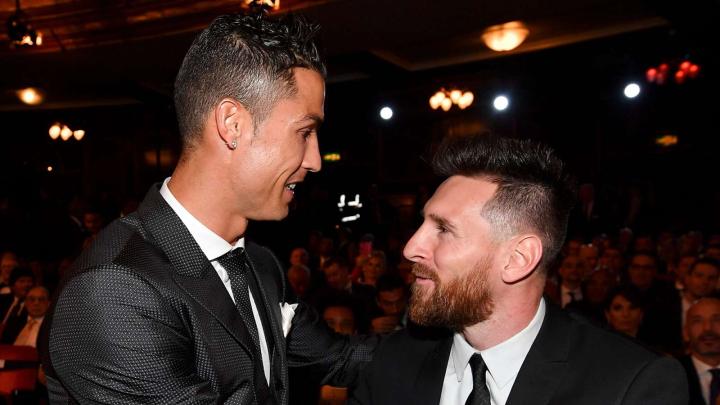 "It's really incredible." Spanish football writer Andy West said. "They almost never miss a game. Both have the physical fitness to play forty or fifty games a year. Messi and Ronaldo have never encountered serious problems. The injury problem is also very rare. If you look back at the history of football, you will find that few players can maintain their outstanding performance for a long time like them."
"真是不可思议。"西班牙足球作家安迪·韦斯特说。 "他们几乎从未缺席过比赛。他们俩的身体素质每年都可以参加40或50场比赛。梅西和罗纳尔多从未遇到过严重的问题。受伤问题也很少见。如果回顾一下足球的历史,您会发现,会发现很少有球员能像他们一样长期保持出色的表现。"
"For example, Brazilian striker Ronaldo was the best player in the world at his peak, but due to frequent injuries, his peak period was very short. Ronaldinho is also an extraordinary wizard who can play in ways that people can't imagine, but His peak period is not long, because he lost his focus on football. He is more keen to enjoy life. Ronaniltinho may have a peak period of 4 to 5 years, but then it has gone downhill."
"例如,巴西前锋罗纳尔多在巅峰时期是世界上最好的球员,但是由于经常受伤,他的巅峰时期非常短暂。罗纳尔迪尼奥也是一位非凡的巫师,可以发挥人们无法想像的方式,但是他的高峰期不长,因为他不再专注于足球。他更热衷于享受生活。Ronaniltinho可能有4到5年的高峰期,但后来跌了下来。"
"So you see, maintaining peak form is a very difficult thing, but in the past ten years, Messi and Ronaldo have always been the best players in the world. They played for the two best teams in the world and played The best leagues create brilliance together in competition, which makes the era of peerless double pride even more unique."
"所以,保持巅峰状态是一件非常困难的事情,但是在过去的十年中,梅西和罗纳尔多一直是世界上最好的球员。他们为世界上最好的两支球队效力,并且效力过最好的联赛竞争中的光辉,这使无双的双重自豪时代更加独特。"
"Messi and Cristiano Ronaldo have separated all the other outstanding players. I think no one will dispute this."
"梅西和克里斯蒂亚诺·罗纳尔多已经将所有其他出色的球员分开了。我认为没有人会对此表示怀疑。"
Even Hazard can't get close to the level of Messi and Ronaldo. The Belgium international admitted in an interview: "I often ask myself how I can become like Messi and Ronaldo, scoring 50 or 60 goals per season. Of course I have tried, but I realize that I will always They won't be a shooter like them. It has to do with mentality. If the team leads 2-0, they may not be satisfied, but sometimes as long as the team scores a goal, I think,'Enough is enough. '"
甚至危害也无法接近梅西和罗纳尔多的水平。这位比利时国际球员在一次采访中承认:"我经常问自己如何成为像梅西和罗纳尔多一样的球员,每个赛季进球50或60个进球。我当然已经尽力了,但是我意识到我将永远不会成为射手就像他们一样。这与心态有关。如果球队以2-0领先,他们可能会感到不满意,但有时只要球队进球,我想,"足够了。"
"I am not chasing records like some other players. If the average number of goals per season can reach 15-20, I will be very happy."
"我不像其他球员那样追逐纪录。如果每个赛季的平均进球数能达到15-20,我会很高兴的。"
For the purpose of rendering the competition, Messi and Ronaldo are often described as polarizing players: Messi is a quiet and humble genius, always prioritizing the team, Ronaldo is more like a shooting machine, with his own They are proud of their handsome appearance and scoring record... But in fact, these statements are partial and comprehensive. They have more in common, such as excellent football skills, desire for victory, and magnanimity.
为了进行比赛,梅西和罗纳尔多经常被描述为两极分化的球员:梅西是一个安静谦逊的天才,总是优先考虑球队,罗纳尔多更像是一台射击机器,拥有自己的一员。得分记录...但是实际上,这些陈述是不完整的。他们有很多共同点,例如出色的足球技巧,渴望胜利和宽宏大量。
"Messi has the same concentration as Ronaldo, but the way of expression is different." As the author of the book "Messi and the Art of Life", West pointed out, "We can definitely say that in order to be the best in the world Player, Cristiano Ronaldo has tried his best. Cristiano Ronaldo never conceals his ambition: He hopes that others will look at him and say that he is the greatest player in history. He always focuses on achieving this goal and wants to win outside recognition ."
"梅西的注意力与罗纳尔多一样,但是表达方式却有所不同。"韦斯特如《梅西与生活的艺术》一书的作者指出,"我们绝对可以说,为了成为世界上最好的球员,克里斯蒂亚诺·罗纳尔多尽了最大的努力。克里斯蒂亚诺·罗纳尔多从不掩饰自己的雄心壮志:他希望其他人看着他,说他是历史上最伟大的球员。他一直致力于实现这一目标,并希望赢得外界的认可。"
"But I think Messi has a similar motivation, but it comes from the heart. Messi wants to work hard to become better and to promote himself to become a better player, but he does not want to win praise from the outside world, but for his inner self. Quiet. He doesn't need to get satisfaction from the outside world like Ronaldo, but he still has the determination to push himself to keep improving."
"但我认为梅西有着类似的动机,但它发自内心。梅西想努力工作以变得更好,并提升自己成为一个更好的球员,但他不想赢得外界的赞誉,而是为了他内在的自我。安静。他不需要像罗纳尔多那样从外界获得满足,但他仍然有决心推动自己不断进步。"
"So, if a player wants to maintain an excellent competitive state for a long time, the mentality is very important."
"因此,如果球员想长时间保持出色的比赛状态,心态非常重要。"
For this reason, when Messi and Ronaldo retired, Neymar may not be the best in the new world. No one would question the ability of the Brazilian striker, but his focus on football is worrying. Cruyff warned five years ago: "Outside the field, Neymar is always at the center of the storm. He still needs to improve himself in many ways. Only by playing more games can he improve. The problem is that he is often involved in some negative aspects. news."
因此,当梅西和罗纳尔多退休时,内马尔可能并不是新世界中最好的。没有人会质疑巴西前锋的能力,但他对足球的关注令人担忧。克鲁伊夫五年前警告说:"内马尔一直是风暴的中心。他仍然需要在很多方面提高自己。只有通过打更多的比赛,他才能有所进步。问题是他经常参与一些比赛负面消息。"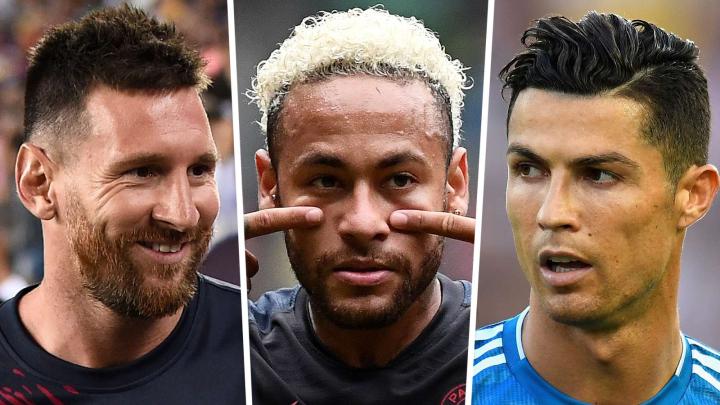 Since his transfer to Paris Saint-Germain from Barcelona in 2017, Neymar has frequently been plagued by injuries and disciplinary issues-from the current situation, his career trajectory is more likely to develop in the direction of Ronaldinho. Because he has never found a balance between competition and making money.
自2017年从巴塞罗那转会至巴黎圣日耳曼以来,内马尔经常受到伤病和纪律问题的困扰-从目前的状况来看,他的职业发展轨迹更有可能朝小罗方向发展。因为他从未在竞争和赚钱之间找到平衡。
"Like Neymar, Ronaldo attaches great importance to his image." West analyzed, "C Ronaldo is keen to take advantage of all business opportunities, but he also knows that all this is inseparable from his performance on the court. Football always comes first."
"像内马尔一样,罗纳尔多非常重视自己的形象。"韦斯特分析说:"罗纳尔多渴望利用所有商机,但他也知道亚搏手机版,这一切与他在球场上的表现是分不开的。足球始终是第一位的。"
"C Ronaldo will not let business affect his career. But Neymar is different. If you look at his Twitter, you will find that he is always promoting the brand. Sometimes, you can hardly even imagine that he is a player... …Neymar is a celebrity first and foremost. In contrast, Ronaldo seems to never do anything that might affect his performance on the court."
"罗纳尔多(C Ronaldo)不会让生意影响他的职业。但是内马尔(Neymar)有所不同。如果看他的Twitter,您会发现他一直在推广该品牌。有时,您甚至无法想象他是一名球员...……内马尔首先是名人,相反,罗纳尔多似乎从来没有做过任何可能影响他在场上表现的事情。"
"Messi encountered physical problems early in his career. The Barcelona club's medical team quickly discovered that this was related to his bad eating habits and training plan, so he persuaded him to change his eating habits and stop eating pizza or drinking Coke. Since then, Messi's body has become healthier and he has overcome physical problems."
"梅西在职业生涯的早期就遇到了身体问题。巴塞罗那俱乐部的医疗团队迅速发现这与他不良的饮食习惯和训练计划有关,因此他说服了他改变饮食习亚搏手机版app惯,停止吃比萨饼或喝可乐。从那时起,梅西的身体变得更健康,他已经克服了身体上的问题。"
"But Neymar enjoys other things in life too much, which means he can't maintain the highest level for years like Messi or Ronaldo."
"但是内马尔过分享受生活中的其他事情,这意味着他无法像梅西或罗纳尔多那样保持多年的最高水平。"
Some people think that in the new generation of players, Mbappe and Harland may be able to fill the void left by Melo after his retirement.
有人认为,在新一代球员中,姆巴佩和哈兰德也许能够填补梅洛退休后留下的空白。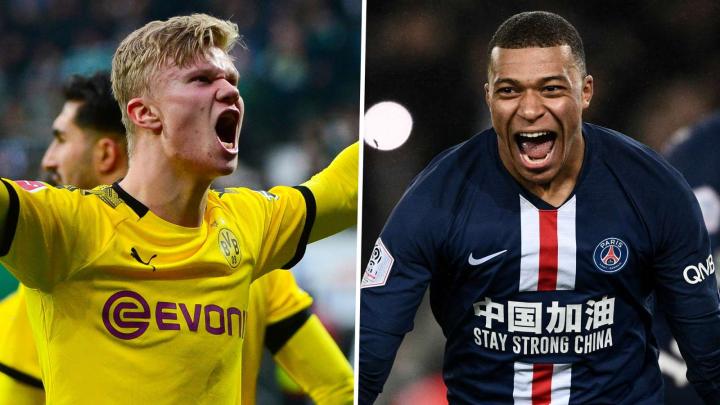 After Pele, Mbappé is the only player to score in the World Cup final before the age of 20. Haaland scored 10 goals in the Champions League in just 7 games, becoming the youngest player in the history of the tournament to score 10 goals. Mbappé and Harland have huge potential visible to the naked eye, but people want to know whether they can maintain a good state for a long time, avoid serious injuries, and whether they can always focus on football like Messi and Ronaldo. ?
继贝利之后,姆巴佩是20岁前唯一在世界杯决赛中进球的球员。哈兰德仅在7场比赛中就打入了欧洲冠军联赛的10球,成为该赛事历史上最年轻的进球10球的球员。姆巴佩和哈兰德有肉眼可见的巨大潜力,但人们想知道他们是否可以长期保持良好状态,避免严重受伤,以及是否始终可以像梅西和罗纳尔多那样专注于足球。 ?
Mbappé and Harland have very interesting personalities. According to Haaland's former teammate Vobel at Salzburg Red Bull, when the team goes to play away games, other players like to play cards, but the Norwegian shooter is more willing to "read scientific articles that can help him improve his sleep or diet. ".
姆巴佩(Mbappé)和哈兰(Harland)具有非常有趣的个性。据哈兰德(Haland)在萨尔茨堡红牛队(Salzburg Red Bull)的前队友沃贝尔(Vobel)说,当球队去玩游戏时,其他球员都喜欢打牌,但挪威射手更愿意"阅读有助于他改善睡眠或饮食的科学文章。 "。
Mbappé is also focused on improving himself: Monaco won the Ligue 1 championship in 2016-17, but he missed a celebration party in order to get enough rest time so that his body can be at its best in the next day of training status.
姆巴佩(Mbappé)还专注于提高自己的能力:摩纳哥(Monaco)在2016-17赛季赢得了联赛1冠军,但他错过了一次庆祝晚会,以获取足够的休息时间,以便在第二天的训练中身体处于最佳状态。
Mbappé once admitted that he was "not hardworking", but many journalists who have been following the French League and the French national team for a long time believe that he really loves football-as long as he can maintain his passion for football games, then he should continue to impact New record.
姆巴佩曾经承认他"不勤奋",但是长期关注法国联赛和法国国家队的许多记者认为,他真的很爱足球-只要他能保持对足球比赛的热情,那么他应该继续影响新纪录。
But even Mbappé himself said that it is almost impossible for him to reach Messi's scoring data. Mbappé scored 33 goals in 29 Ligue 1 games last season, but he still couldn't prevent Messi from winning the European Golden Boot for the third consecutive year. "Sometimes I complete a hat-trick in a game, but Messi can score four next." Mbappé told French Football magazine, "I talked to his Barcelona teammate Dembele, I said :'It's impossible! Did he do it on purpose?'"
但是即使姆巴佩本人也表示,他几乎不可能获得梅西的得分数据。姆巴佩上赛季在29场联赛1场比赛中攻入33球,但他仍然无法阻止梅西连续第三年赢得欧洲金靴奖。 "有时候我会在一场比赛中完成帽子戏法,但梅西接下来可以得分四分。"姆巴佩对《法国足球》杂志说:"我和他的巴塞罗那队友登贝莱谈过,我说:'不可能!他是故意这样做的吗?'"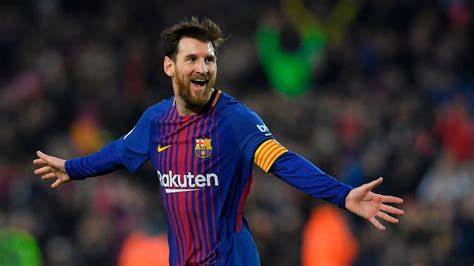 In a sense, in the future, I am afraid that it will be difficult for players to achieve the goal rate of Messi and Ronaldo, or push football into a new era like they did.
从某种意义上说,在将来,我担心球员很难达到梅西和罗纳尔多的进球率,或者像他们一样将足球推向一个新时代。
"In the era of social media outbreaks, Messi and Ronaldo's chasing after me is particularly unparalleled." European sports reporter Josh Robinson of the Wall Street Journal said, "So, they brought a new kind of consumer football. Way. When Ronaldo joined Juventus from Real Madrid, you can see that the number of social media fans of the two clubs has fluctuated significantly...Even if they retired, the fans will continue this habit and continue. Chasing new idols."
"在社交媒体爆发的时代,梅西和罗纳尔多对我的追逐尤为重要。"欧洲体育记者《华尔街日报》的乔什·罗宾逊说:"因此,他们带来了一种新型的消费足球。当罗纳尔多从皇马加盟尤文图斯时,您可以看到两家具乐部的社交媒体迷人数在波动重要的是……即使他们退休了,粉丝们也将继续这种习惯并继续。追逐新的偶像。"
In any case, the debate around Melo who is stronger will continue, and supporters on both sides may never reach an agreement. As Messi said, his duel with Ronaldo will become eternal.
无论如何,围绕梅洛谁更强的辩论将继续下去,双方的支持者可能永远无法达成协议。正如梅西所说,他与罗纳尔多的决斗将成为永恒。